The Golden RULE is...
"Do to others what you would have them do to you." Jesus
RULE® is a new brand expressing everything God asks of us, all in one word.
Love God with all your heart, soul, mind, and strength, and love your neighbor as yourself. No commandment (RULE) is greater. Jesus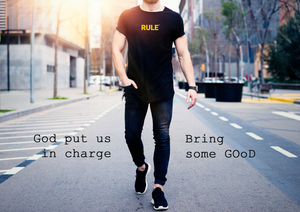 The world has lost its compass: The RULE® brand exists to bring us back.
"Darkness cannot drive out darkness; only light can do that. Hate cannot drive out hate; only love can do that." Martin L. King, Jr.
Bringing the Golden RULE will transform your life, church, youth group, business, school, organization, neighborhood, and all life on our planet.
"My command (RULE) is this: Love each other as I have loved you." Jesus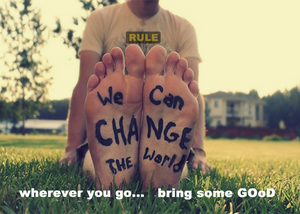 merry Christmas
There are 2.5 billion people on earth who call themselves Christian.
Do you know why Jesus became a baby at Christmas? He came to RULE the Planet, but not with guns, bombs, or HATE. He came to RULE with love, and to ask us to do the same. Only GOoD can conquer dEVIL.
small acts with BIG love
"The best portion of a good man's life is his little, nameless unremembered acts of kindness and love." William Wordsworth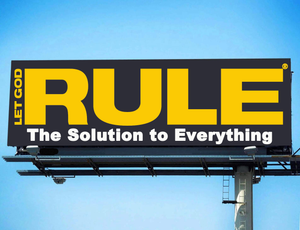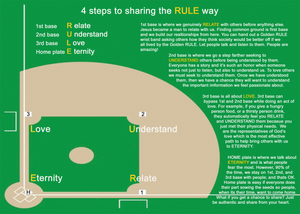 sharing the RULE way
If you don't have love, then please... Shhhhhhhhh!
What's in the rule logo?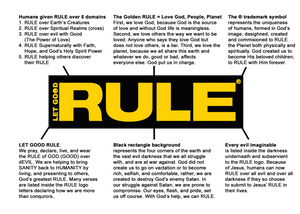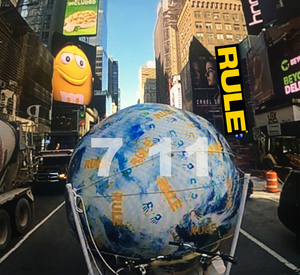 rule the planet
7 - 11 challenge: To save the 7 - Watch the 11
Earth has 7 Continents... 7 Seas... and 7 Mountains... and they are all in trouble. If we humans don't start to RULE the Planet" we were put in charge of, the results will be catastrophic. God put us in charge! Gen. 1:26-28
These 11 movies can change all life on our planet
1. Cowspiracy 2. Seaspiracy 3. The Biggest Little Farm 4. What the Health 5. Breaking Boundaries 6. A Life on our Planet (David Attenborough) 7. Mission Blue (Sylvia Earle) 8. Eating our way into Extinction 9. Forks over Knives 10. Kiss the Ground 11. Chasing Ice
2. What the Health full movie
---
3. Eating our way to Extinction full movie
---
4. Forks over Knives full movie
---
5. Kiss the Ground full movie
---
6. Chasing Ice full movie fast version
---
8. The Biggest little Farm
---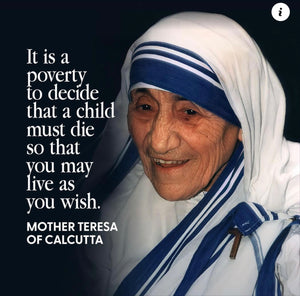 "Not all of us can do great things. But we can do small things with great love." — Mother Teresa
"Love is a fruit in season at all times and within reach of every hand." — Mother Teresa
"Live simply so others may simply live." — Mother Teresa
"Prayer in action is love, love in action is service." — Mother Teresa
"I used to believe that prayer changes things, but now I know that prayer changes us, and we change things." — Mother Teresa
"We must know that we have been created for greater things, not just to be a number in the world, not just to go for diplomas and degrees, this work and that work. We have been created in order to love and to be loved." — Mother Teresa